How Much Pressure
How much Pressure  do you like? Is a strange question when applied to massage. Intake forms can be a bit silly when they ask this question. The question is far too general and tempts you to vote with their feet – as it's not a fair question – and you don't know your therapist. The other thing about the how much pressure question is…where? And at what stage in the massage? Not only does the amount of pressure differ all over the body, it also depends greatly on the overall flow of the massage, and the body type you're working on. A massage therapist can and will go deeper, if appropriate, once their client is more into the massage session, more relaxed, and has been having the benefit of preparatory and warming strokes, such as petrissage, tapotement, and even a more vigorous effleurage. (Additionally, I use a table warmer – which goes a long way to preparing the muscles and mind of your massage client for deeper work.)
How much pressure is used also refers to the circumstances and type of massage you are looking for. For example, I work in spas in  Jackson Hole,  and travel to out-call appointments, where clients are mostly looking for relaxation massage with some specific thrown in – such as 'tight shoulders, neck and upper back'. These tend to be 'one-time' clients – looking for a bit of feel-good pampering while on vacation (and many people find that vacation is very stressful). When I am a sports therapist working on a specific problem with an athlete whom I see weekly in our office,  that's a whole different context, where how much pressure is used  is arrived at in a whole different way: the clients needs have been assessed in previous sessions, and a plan has been developed.
In writing in a massage blog about how much pressure to apply , there's a whole lot of peripheral information that needs to be considered – all the way from that silent, energy-filled 'communication' with the client on the table, to the much more physical aspects of the therapist's size, weight, strength, experience with skills and knowledge of anatomy. And there's a feeling that grows from the first moment of touch.
Once I have the client comfortable, warm, secure, and have done some over-the-drapes work and good warming strokes – I'll get down to the business of massage and figuring out how much pressure to apply, and when and where. I use my senses as I move along slowly sensing how much pressure to apply in whatever stroke is appropriate for that moment. By this time I have found the right amount of oil to suit the client's skin type and depth of massage they're capable of handling. More oil means a lighter massage, less oil means deeper – it all has to do with the enabling or the curtailing of the speed of the stroke. With more oil, you're going to zoom along the surface of the muscle, not spending much time there. Less time means less pressure.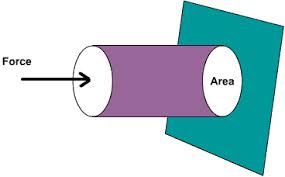 So the question of how much pressure really means much more than putting a check in a box on an intake form – it's an opportunity for a discussion with your massage therapist. And as you have this discussion, you'll find that your therapist is gathering a whole lot more information than just about how much pressure you would like – an overall idea of your massage is forming in your therapist's mind.
Be well,
Hamish and Rochelle,
Massage Professionals of Jackson Hole